Ubud, Bali among the friendliest tourism destinations
Worthy of note it that Bali's hillside community of Ubud tied for ninth place together with Kilkenny, Ireland as the friendliest place to visit on a holiday.
Conde Nast's list of the friendliest tourism destinations:
1. Florianopolis, Brazil
2. Hobart, Tasmania
3. Thimpu, Bhutan
4. Queenstown, New Zealand
5. Charleston, South Carolina
6. Paro, Bhutan Tied with: 6. Margaret River, Australia
7. Mandalay, Burma
10. Chiang Mai, Thailand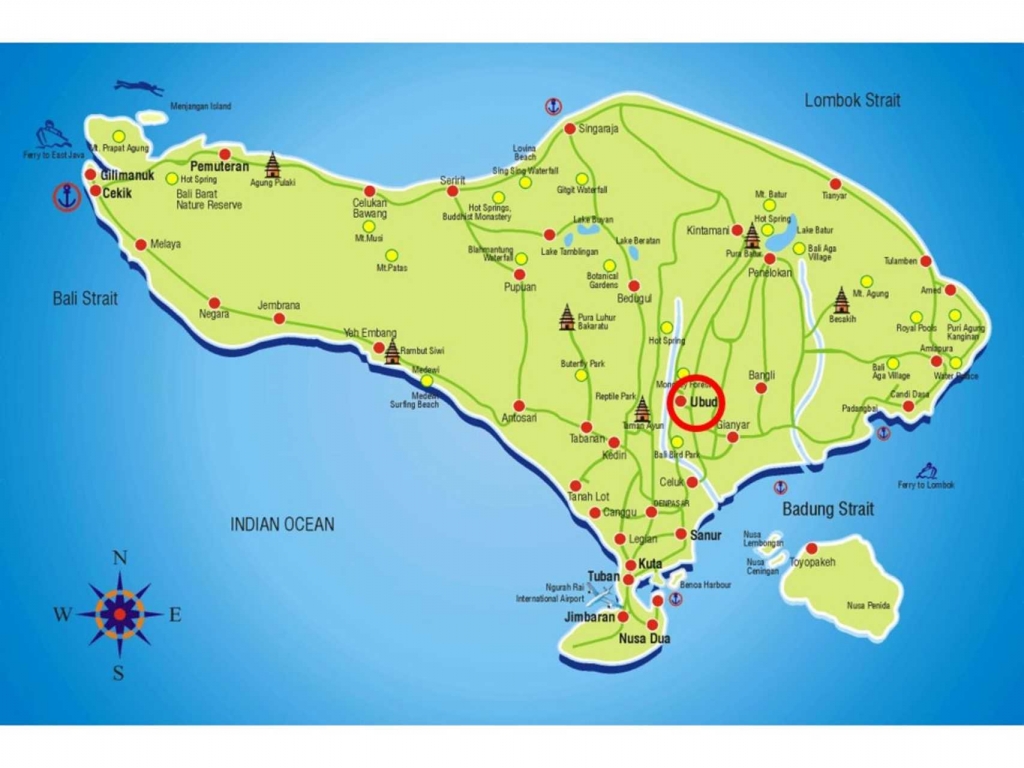 The town of Ubud, in the uplands of Bali, Indonesia, is known as a center for traditional crafts and dance. The surrounding Ubud District's rainforest and terraced rice paddies, dotted with Hindu temples and shrines, are among Bali's most iconic landscapes. Ancient holy sites include the Tirta Empul temple complex, intricately carved Goa Gajah ("Elephant Cave") and Gunung Kawi with its rock-cut shrines.
Ubud is pronounced 'oobood' as in the same way as the 'oo' sounds in 'good' (but not the 'oo' in 'mood'). Even if you mispronounce the name, the locals aren't likely to do anything more than titter. As they say, seng ken-ken!– Balinese for 'no worries!'.
While Ubud seems to outsiders like one small town, it is in fact fourteen villages, each run by its own banjar (village committee). Ubud has grown rapidly, and some central parts are creaking under the strain of coping with the number of visitors. That said, most development is sympathetic to the zeitgeist, if not designed specifically in the local style. Growth continues apace, but there are still terraced rice fields along the rivers, and away from the town centre, regular, quiet village life carries on relatively undisturbed.
Villa Sabandari, small boutique hotel in Ubud, Bali