Now here's a challenge: visit Bali's cultural center of Ubud and not see any art. Creativity is everywhere here, from pura (temples) to palaces, galleries to gardens, with shops and handicrafts and lovingly decorated shrines. In this village there is a sense that beauty is cherished, though in general Bali is one island that really knows how to work a stone carving and a water feature.
Walking around Ubud it seems every second shop is a gallery, or has art for sale, with almost too much to choose from should the traveler decide to buy.
Ubud's history goes back to the 8th century, when a Javanese Buddhist priest meditated at the confluence of the two Wos rivers at Campuhan, just west of the modern-day town centre. A shrine was established and the area became a centre of natural medicine and healing, giving Ubud its name from ubad, ancient Balinese for medicine.
To appreciate contemporary Balinese art it's useful to look at some classical Balinese art, and west of town on Jalan (street) Sanggingan is a good place to start. Here you'll find the Neka Art Museum, which aims to help visitors learn more about Balinese art and culture, with a rich collection of local, Indonesian and global works. Collector and former teacher Suteja Neka established the museum, which opened in 1982, to help preserve Bali's artistic legacy, and the surrounding gardens are cool on a hot afternoon.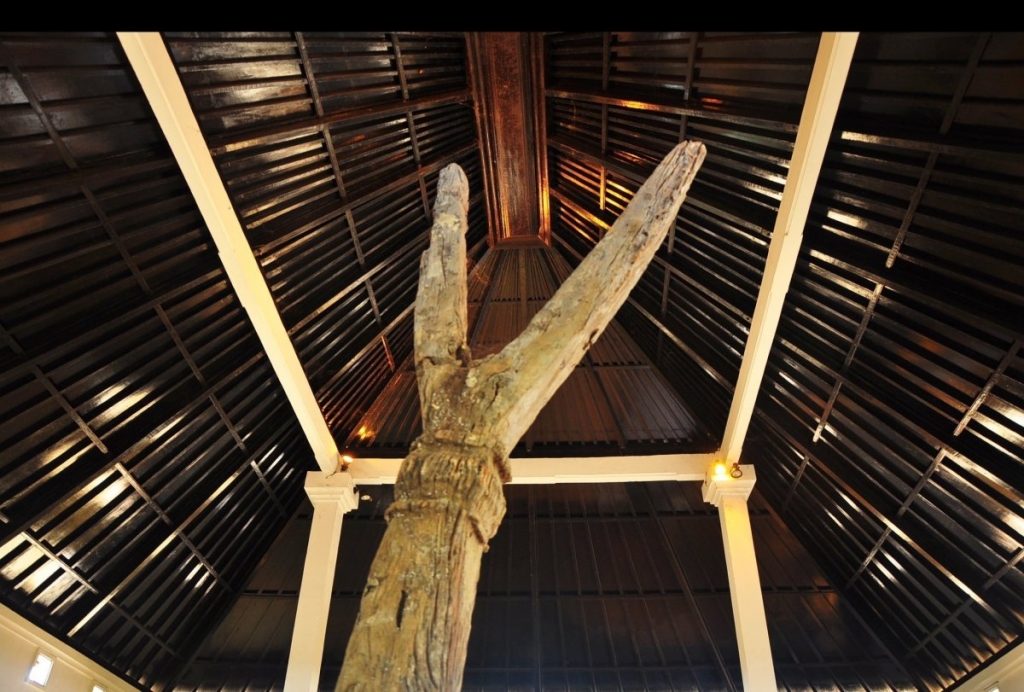 Walking towards town you will pass a number of small galleries, and another worth a look is Sika, which has been promoting contemporary Indonesian and Balinese fine art since 1996. Collections by young and established artists are displayed around a peaceful courtyard.
Symon's large "Art Zoo" studio is a bit further down, and this entertaining American (who ran away from home when he was 17 to look for writer Henry Miller) has lived in Indonesia for decades, producing paintings drawing on Balinese customs and pop art. He said he was moving from this location, but welcomes visitors to his "Art Zoo Camp Color", two hours north of Ubud (inquiries: symon@symonstudios.com).
Eating is also an art, and Ubud is fortunate to have a world-class restaurant in Mozaic, located approximately halfway between Sika and Neka. Mozaic serves culinary art – an innovative blend of classic French techniques and Indonesian ingredients. It offers an experience rather than just a meal; on arrival guests relax in the slickly modern lounge with a canapé before they are escorted to the tropical gardens, where the soft lighting is perfect for romantic foodies.
French-American chef Chris Salans opened his award-winning venture in 2001, and it was the first restaurant in SE Asia to be recognized as one of Les Grandes Tables du Monde, and is listed as the best restaurant in Indonesia by Asia's 50 Best Restaurants 2013. Diners choose from four six-course degustation menus, including a vegetarian option, with optional wine pairings by sommelier Cok Bagus Senajaya from the excellent winelist. The "Discovery" menu incorporated local ingredients, such as ginger flower (its gel a rose-flushed base for seared king prawns), delicately spiced baby starfruit with glazed Tasmanian salmon in a perfectly seasoned broth, and sweet kluwek puree accompanying a slow-roasted duck breast with a crunchy orange-hazelnut salad.
Continue down the hill, towards the Wos River ravine and Campuhan Bridges, towards town, and on the right there will be signs for the Antonio Blanco museum, dedicated to preserving the flamboyant works of the "Bali Dali".
Across the bridge going up on the left hand side, an Australian teacher called Sandy Elliott recently opened Sari Aktif, an agency for organizing all kinds of local activities. If you want to commission a work and don't where to start, she knows a range of local artists and can offer guidance.
In busy Monkey Forest Rd, Komaneka is an attractive modern gallery with changing exhibitions. Ubud also has many shops selling homewares. For the best shopping, head north on Jalan Raya Andong (the road to the Tegallalang rice terraces) – it's a virtualhandicrafts highway.
For art with less bustle, there is Alam Puri Art Museum & Resort, a boutique hotel with gardens and innumerable water features that are a work of beauty in themselves. To reach its 10 villas of varying sizes and sumptuousness, you pass its own gallery, the Putrawan Museum of Art, which contains the only collection of tribal art in Indonesia.
Located about 20 minutes south of Ubud (shuttle provided), Alam (meaning view) Puri (meaning kingdom) is set in about three acres of grounds, with a view of another 70 acres of peaceful rice paddies. The villas are named after artists – and feature plenty of art – as the owner is a collector and painter. It also has an intimate spa, next to the small river, open to light breezes, where relaxing but firm Balinese massage is accompanied by the sound of birds and tumbling water.
Back in Ubud again, the Agung Rai Museum of Art, is another venerable institution in attractive grounds which shows traditional and contemporary works. On my first visit to Ubud I recall seeing a cremation (street procession, body exhumed and placed in decorated bull for incineration) in the Monkey Forest in the morning, and paintings of past cremations that were remarkably similar at ARMA that afternoon.
Of course not everyone comprehends the need to create art. But most people understand the need to dispose of garbage, and they might appreciate Oh Waste in Jalan Jembawan (near the post office) where recycle artist Pat makes bracelets and accessories from old tyres and discarded toothbrushes.
(c) Carolyn O'Donnell